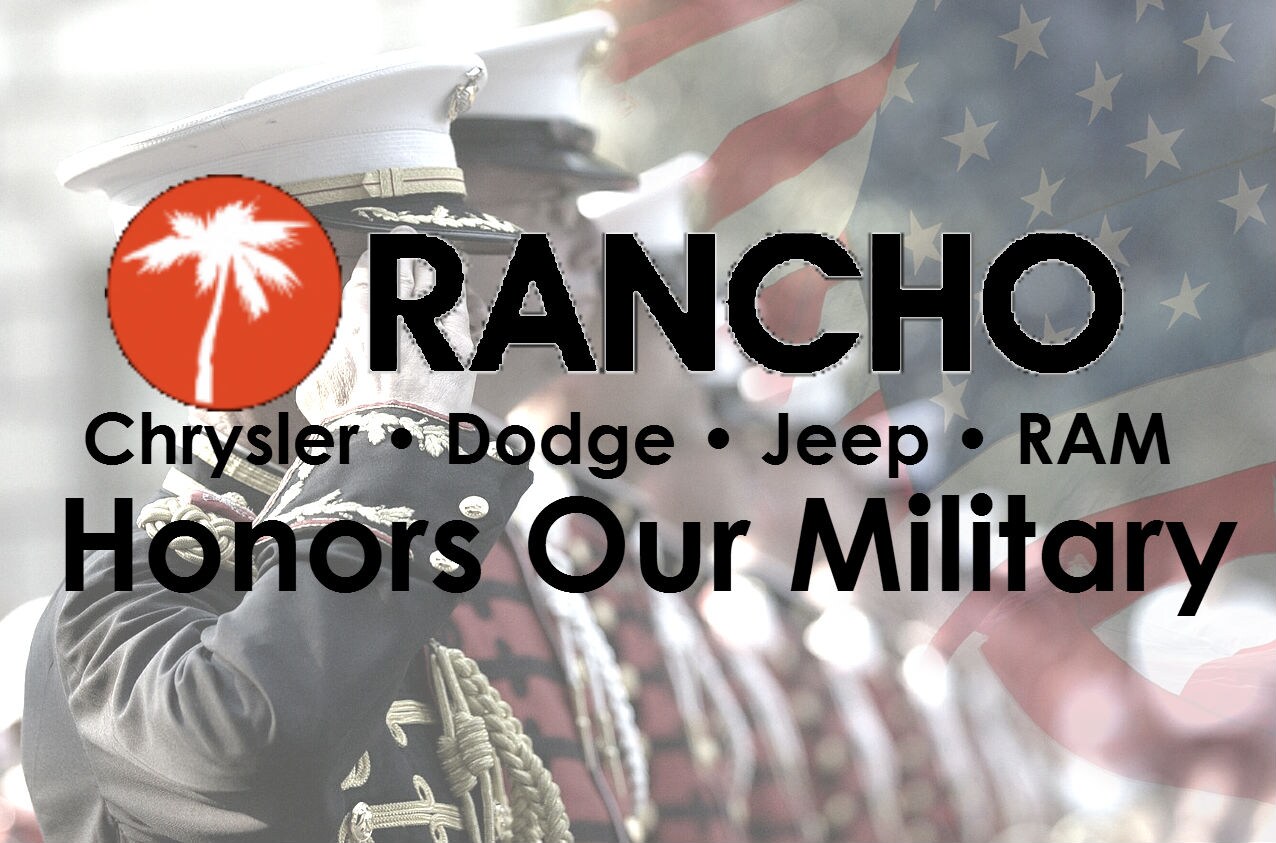 Why is Rancho a Better Choice for Military in San Diego?
Everyone knows that San Diego is a hot spot for those who serve or have served our country. The same is true for our San Diego car dealership. We're thankful for all current and former military personnel, and at Rancho Chrysler Dodge Jeep RAM, we want to show our appreciation. It's apparent in the atmosphere at our dealership, and our commitment is backed up by our many discounts and rebates for those in the military.
Lots of places can say they do that, but here, we're doing it for fellow brothers and sisters in arms. We have numerous employees here, from sales, to service and finance who were in the military, and we're proud of that. When you stop into our dealership, you'll certainly feel like you're part of our family. That's particularly true with current and former military members, as Rancho is the better choice for those in the armed forces, and we can back it up.